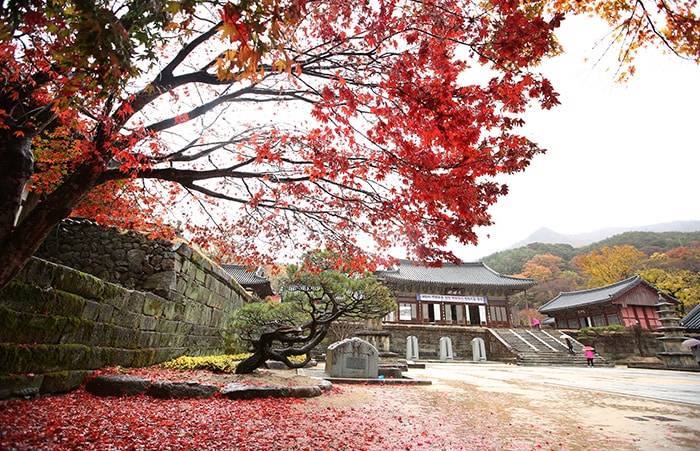 A late autumn rain blew off the leaves and hurried winter's arrival. Visitors to the forested temple realized that autumn was fading before their eyes as they saw the leaves, blown about in the wind and the rain, fall to the ground.
On Oct. 13, rain blew across the nation and Jirisan Mountain was no exception.
The precipitation washed the roofs of Hwaeomsa Temple and Cheoneunsa Temple, two old religious sites located on the lower slopes of the mountain, and rhythmically dripped from temple eaves. Other raindrops hovered on empty tree branches where the leaves had all already fallen.
As if they didn't want autumn to fade, visitors to the two ancient temples, despite the autumn rain, took pictures of the calm and quiet temple grounds, with autumn leaves in the background whose color had been deepened by the rain.
By Jeon Han, Chang Iou-chung
Korea.net Staff Writers
Photos: Jeon Han
[email protected]