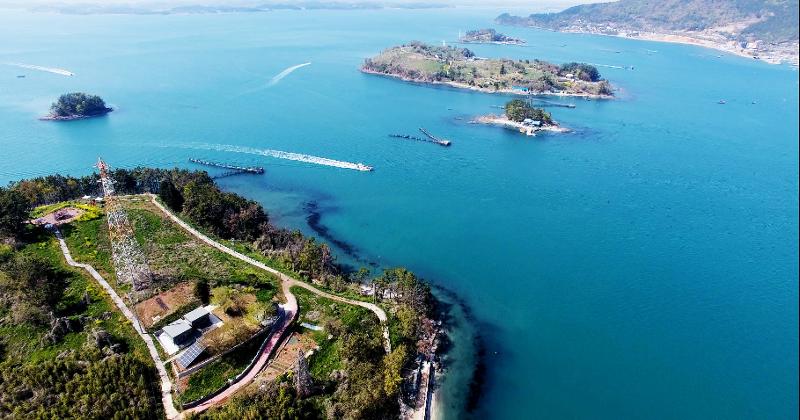 By Xu Aiying and Lee Jihae
Photos = Korea National Park Service
The Korea National Park Service (KNPS) has launched a three-year travel program that issues "passports" for visiting national parks.
Launched on July 15, the program offers 10,000 "national park passports" containing information on 21 national parks in the country excluding Hallasan National Park. Visitors can get a passport at the visitor center of each participating park.
A combined 94 facilities will stamp the passport including centers for visitor support and guidance, ecology exploration, experience and learning to verify one's visit.
Each stamp has the image of an animal, cultural heritage or view that represents each park to promote learning about its culture or history.
The stamp for Jirisan Mountain shows an Asiatic black bear, that for Gyeongju the pagodas Seokgatap and Dabotap, that for Taebaeksan Mountain an altar used in sky rituals, that for the Byeonsanbando Peninsula the Jeokbyeokgang Cliffs and that for Dadohaehaesang National Park an ocean and a porpoise.
Those who collect ten or more stamps can receive via mail souvenirs such as a medal or a patch certificate. Among those verifying their visits to the 21 parks, the KNPS every year will send 100 of them a certificate for a free night of accommodation at a park's ecology exploration center.
For more information on the program such as how to get a national park passport, venues for stamping and the verification process, visit the KNPS website (www.knps.or.kr) or call +82-33-769-9555.