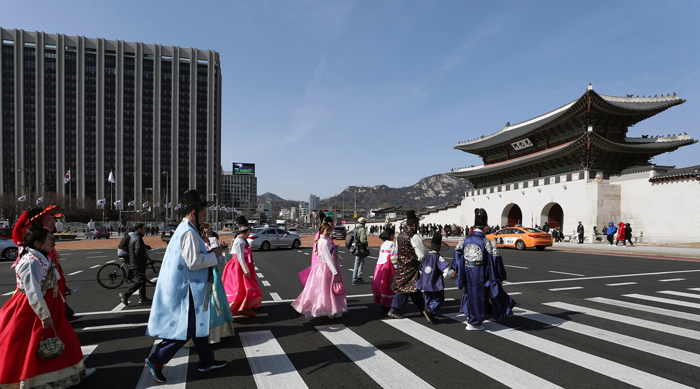 By Kim Hyelin and Kim Hwaya 
Interest from Southeast Asians in visiting Korea has increased over the past five years, a poll released on March 19 said.
The Ministry of Culture, Sports and Tourism and the Korea Tourism Organization (KTO) announced the results of their survey titled "Effects of Korea Tourism Brand Marketing Communication 2018." Both organizations polled 12,000 people ages 15-59 in 20 countries from Dec. 21 last year to Jan. 14 this year.
According to the survey, 57.9 percent of those surveyed said they were aware of Korean tourism, up 1.4 percentage points from 2017, and 59.5 percent said they considered Korea as an attractive tourist destination, up 1.2.
People in Southeast Asia showed especially high recognition of and attraction for Korea as a tourist destination. Among the 20 countries surveyed, Vietnam had the highest awareness of Korea with 82.1 percent, followed by Thailand with 77.5 percent and China 77.2 percent.
Indonesians had the highest attraction to visiting Korea at 86.5 percent, followed by Vietnamese with 84.8 percent and Thais 81 percent.
The KTO attributed the positive results to marketing projects targeting Southeast Asian tourists such as the publishing of guides for families from the region and the tourism authority's revamp of its website to include pages in Vietnamese, Bahasa Malaysia and Bahasa Indonesia.
Other factors included holding promotional events abroad such as Korean festivals to directly provide natives with tourist information on Korea and running exhibition halls for Korean tourism during last year's Asian Games in Indonesia. Digital marketing such as through promotional videos featuring the K-pop group EXO on TV and social media also helped promote Korean tourism in Hallyu-crazy Southeast Asia.