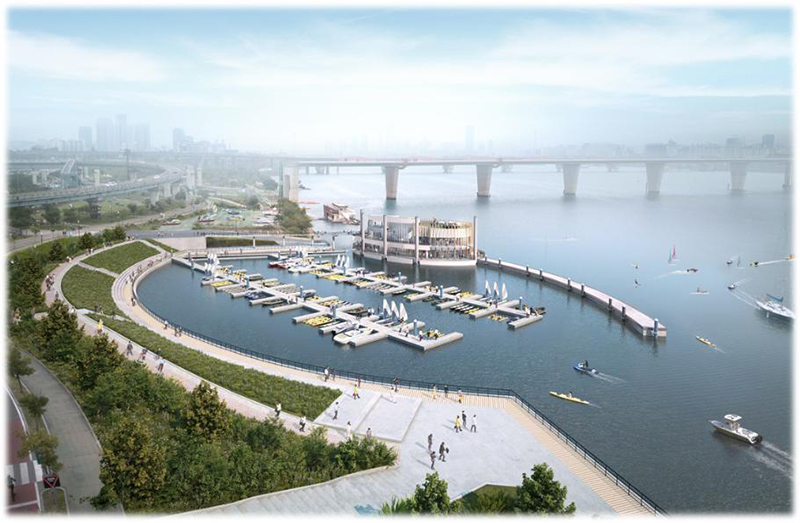 By Xu Aiying and Lee Jihae
The Seoul Metropolitan Government on Oct. 21 said it will open by the first half of 2023 an integrated water sports center at Nanji Hangang Park in the Sangam-dong neighborhood of Mapo-gu District. It will feature facilities for canoes, kayaks and boats as the largest facility of its kind along the Hangang River.
The center will be built near the park's grass field with two stories and space of 1,227 square m, on-land and water docks that can house up to 220 boats, and a floating seawall for safety measuring 90 m long and 3.9 m wide.
The center will also offer classes and activities related to water sports to the public. The water docks used to anchor yachts, boats and canoes can house up to 69 vessels and will also host training. The on-land docks will be primarily used to anchor up to 150 boats.
The city plans to finish basic construction by December next year and open the center to the public by the first half of 2023.
Hwang In-sik, head of the city's Hangang Project Headquarters, said, "The setup of the integrated water sports center will stimulate water leisure activities in the city," adding, "We will revitalize daily life for city residents by actively seeking individual leisure activities that can be enjoyed in the post-COVID-19 era."