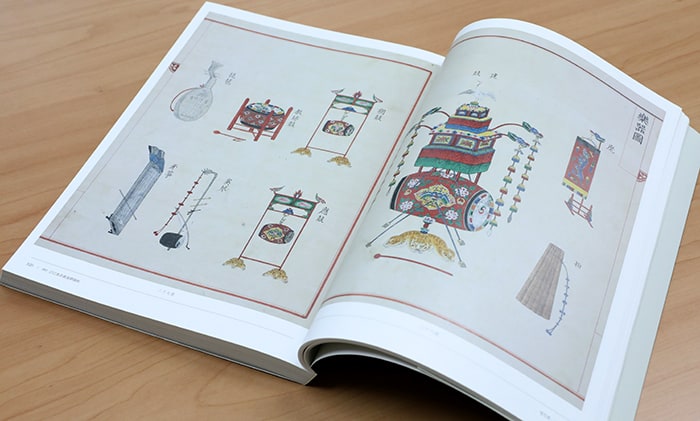 By Min Yea-Ji and Yoon Jihye

Records of royal Joseon rituals and banquet etiquette from 1809 (Gisa jinpyori jinchan uigwe, 기사진표리진찬의궤, 己巳進表裏進饌儀軌) have been published as photographs for the first time, and are now available at public libraries and universities across the country.
The manuscripts portray the ritual presentation of cloth to the king and the royal banquet held by King Sunjo (r. 1800-1834), the 23rd Yi Dynasty monarch, at Changgyeonggung Palace in 1809 to mark the 60th anniversary of the consummation of the marriage of his grandmother, Lady Hyegyong (1735-1816) (혜경궁).
Two copies produced at the Kyujanggak, the royal Joseon library, were presented to Lady Hyegyong and to her grandson, King Sunjo, and were kept in the Outer Library (Oegyujanggak, 외규장각) until the mid-1800s. One was lost in 1866 when France invaded Joseon, and the other was housed in France and then in the British Library.
This text is a valuable source for restoring and reproducing court music, as it vividly describes the seating plan of the participants, the musicians' position and how they played, and the shape and name of each musical instrument in natural colors.
Researching and utilizing this text have been limited, as the real document itself was hard to get a hold of. However, a research team at the National Gugak Center has now published it as a book, with the help of the British Library, which provided original, high-definition photographs.
The National Gugak Center studies and collects old documents, instruments and music albums related to traditional Korean music, and has provided about 350,000 reference pieces to the public.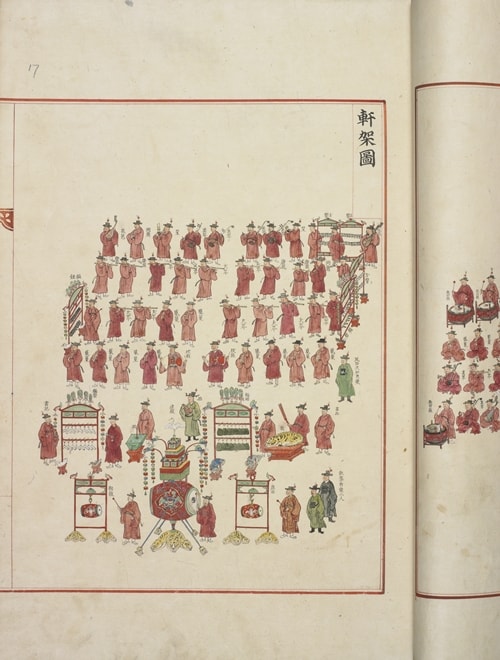 jesimin@korea.kr