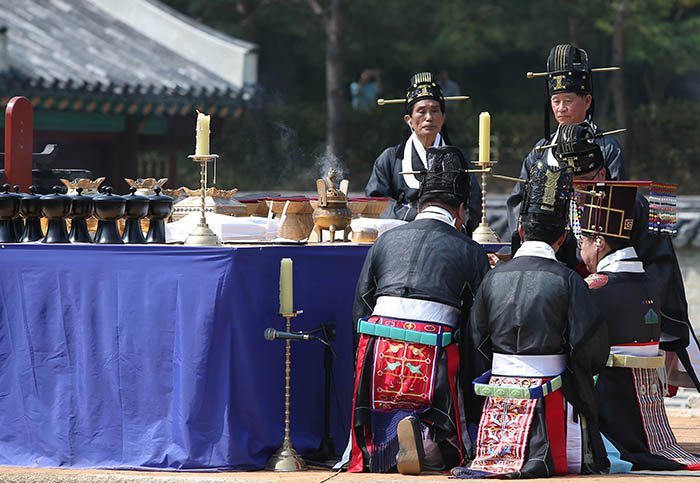 This year's reenactment of the Sajikdaeje rites took place at the Sajik Altar on Sept. 24.
Every autumn, the ancient Joseon rites are reenacted at the altar out of respect for the people who performed the rites during Joseon times to pray for peace and a good harvest across the nation.
Joseon monarchs and staff at the royal palaces performed the rites and offered up their prayers. Named after the gods to whom the people were praying — sa for the god of the earth Sasin (社神), and jik for the god of the harvestJiksin (稷神) — the rites were called the Sajikdaeje. Those, and the Jongmyodaeje rites that were performed in honor of the former kings, were the two grandest national ceremonies for the Joseon people.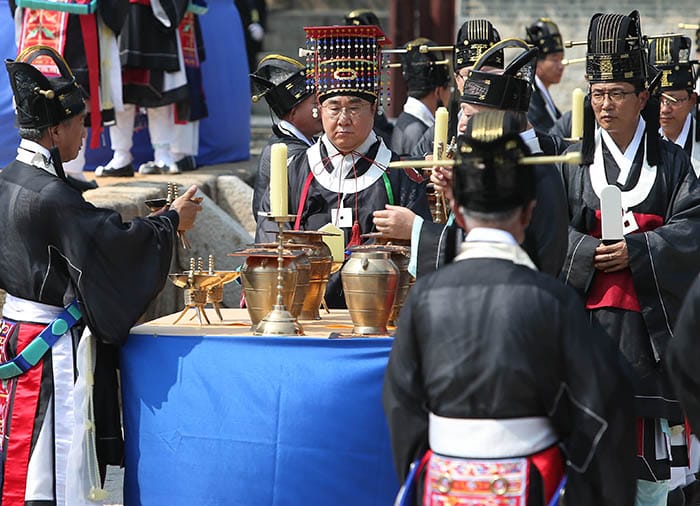 As part of the rites, the Joseon king and his royal retainers paraded from Deoksugung Palace to the Sajik Altar and at the altar, ritual music and ritual dances were performed during the ceremony.
By Chang Iou-chung
Korea.net Staff Writer
Photos: Jeon So-hyang, Ministry of Culture, Sports and Tourism
[email protected]