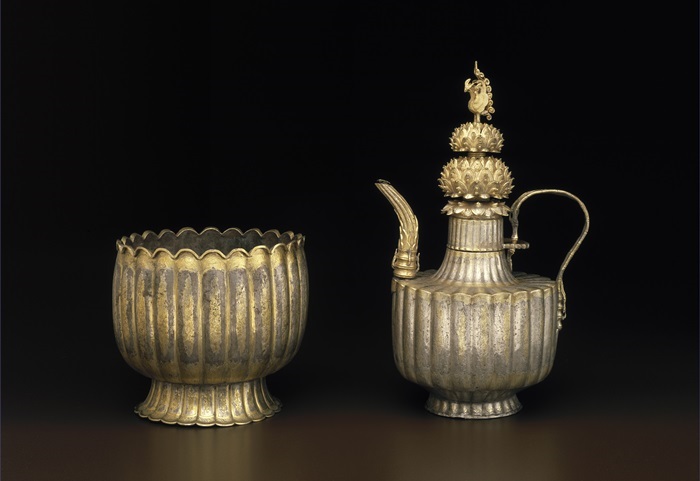 By Kim Eun-young and Kim Young Shin 
Photos = National Museum of Korea
Seoul | Dec. 03, 2018
The Goryeo Dynasty (918-1392), from whose name the name "Korea" was derived, was founded on the Korean Peninsula 11 centuries ago.
Established by Taejo Wang Geon (태조왕건, 太祖王建) (877-943), Goryeo had an open attitude toward the outside world, demonstrated by its appointment of foreigners for high-ranking government posts and taking in refugees from the fallen Balhae Kingdom (698-926) as its own people. The ancient Korean kingdom also adopted culture from China, Japan and the Arab region to create more sophisticated art.
To mark the 1,100th anniversary of Goryeo's foundation, the National Museum of Korea is hosting the exhibition "Goryeo: the Glory of Korea" Dec. 4, 2018, to March 3, 2019. Some 450 items from 46 organizations in Korea, the U.S., U.K., Italy and Japan are featured in this display, including 19 national treasure- and 33 treasure-grade selections.
The exhibition has four parts: "Gaegyeong, Capital of Goryeo;" "Wisdom of 1,100 Years;" "A Place for Tea;" and "The Brilliant Technical and Design Expertise of Goryeo."
The first part of the exhibition highlights craftworks from Goryeo's royal capital Gaegyeong, which was a cosmopolitan city. Items like "Glass Ewer" imported from the Arabian Peninsula and found in a Goryeo tomb, "Gilt-silver Ewer with Basin" and lacquerware items with mother-of-pearl used at the palace represent the colorful art of the royal court.
The second part boasts a collection of items related to Buddhist culture, the official religion of Goryeo. They include handwritten copies of Buddhist scriptures; a 14th-century drawing of the Amitabha Buddha, a rare style of Buddhist painting using just one subject; and the Tripitaka Koreana, the world's oldest surviving Buddhist canon written in Hanja (Chinese characters).
The third part shows tea-related items such as celadon bowls, silver spoons and millstones from the teahouses, an integral part of Goryeo life.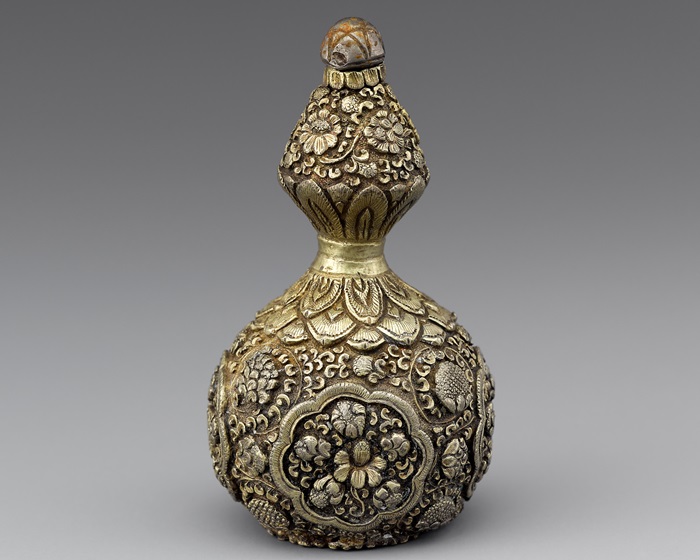 The fourth part focuses on the sophisticated designs found in Goryeo artworks. The "Gilt-silver Gourd-shaped Bottle" is a major highlight of the exhibition due to the unique carving technique used to create the delicate patterns on gilt-silver artifacts, which was popular at the time. Visitors can also see the world's oldest metal type.
"The 500 years of the Goryeo Dynasty represents a critical era that symbolizes Korean identity," said Minister of Culture, Sports and Tourism Do Jong-hwan at the exhibition's opening ceremony. "This special exhibition will let the people reconfirm the power of culture and welcome an era of integration."