"In July 1941, a group of Imperial Japanese soldiers carried out a military drill with the Soviet Union as their imaginary enemy. Yoshijiro Umezu (梅津 美治郎), then commander-in-chief of the Kwangtung Army, asked the governor-general of Korea to send him some 8,000 Joseon women for sexual enslavement. This was the first case of the Kwangtung Army conscripting sexual slaves."
The above record was written by Chao Yujie (赵玉洁), an official from Jilin Prefecture.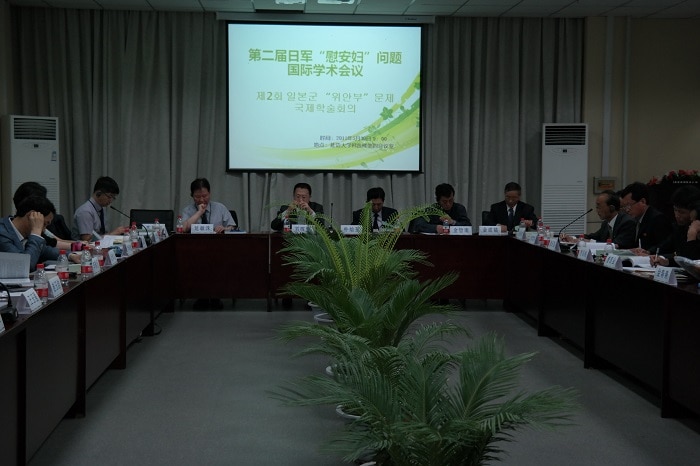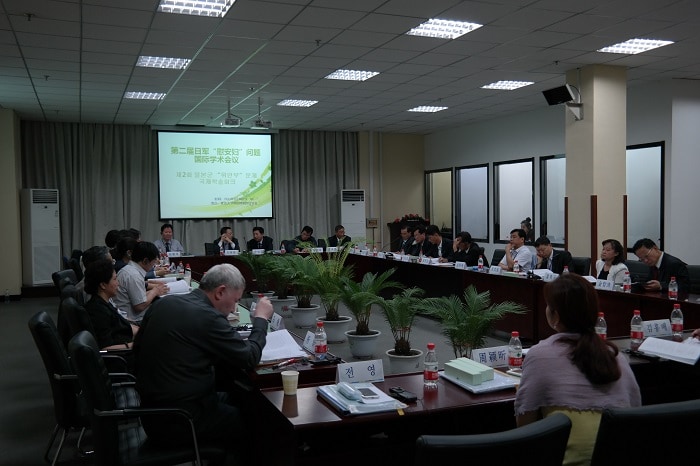 An international symposium took place at Yanbian University in Jilin Province, China, on the Imperial Japanese military's policy of forcibly conscripting people to work as sexual slaves, one of the crimes against humanity committed by Japanese imperialism. The symposium was attended by researchers from China and both Koreas.
Professor Su Zhiliang (苏智良) and Chen Lifei (陈丽菲) of Shanghai Normal University gave a presentation about their research into sexual hostel facilities run by the Imperial Japanese army throughout the 1930s and 1940s, particularly the one established in Shanghai. Chao Yujie, an official from the Jilin Prefecture Archive, gave a presentation about the establishment and management of the sexual slavery system by the Kwangtung Army in Korea, Manchuria and elsewhere in northeastern China, with detailed information about each case.
North Korean historians spoke about their research in a very clear manner. Kim Cheol-nam, chief of the Joseon research center on social science and history, said that, "Behind the attitude of hiding and refusing to accept the sexual crimes of the past is a determination to escape from national responsibilities and the payment of reparations. It's important to reveal the truth and to punish those in charge of the crimes. The international community should put more pressure on Japan."
Researcher Lee Cheol-hong of the same institute said, "The facilities in North Hamgyeong Province, in Bangjin in Cheongjin, in Punggok in Nanam and in Hoeryeong were the key locations. The regions were occupied by the 19th Division of the Imperial Japanese army back then."
Participants in the symposium — from both Koreas and China — all agreed on the need to urge Japan to accept their past crimes and to make an official apology. The symposium was co-hosted by the research center of Japan-China history at the Academy of Social Sciences of China and by the Yanbian University Center for Korean Studies. It was supported by the Northeast Asian History Foundation.
By Wi Tack-whan, Lee Seung-ah
Korea.net Staff Writers
[email protected]