An ongoing exhibit of artifacts and ruins found in the Jeolla provinces allows us a peek into ancient history.
The "New Discovery in Excavation Sites of Honam Region from 2013 to 2014" exhibition at the Naju National Museum highlights the results of excavations that have taken place across the region. The exhibit displays artifacts from prehistoric times, a period between the early Iron Age and Unified Silla (676-935), and the era between Goryeo (918-1392) and Joseon (1392-1910), showing how ancient peoples buried their dead. The exhibit continues from June 16 to September 6.
The section dedicated to prehistoric times displays a hand axe discovered in a dig in Bokda-ri, Suncheon, and ajjikgae, a tool made from pebbles, all from the Paleolithic Era some 15,000 years ago. Tombs made of stones and jars used as coffins were found at an excavation site in the Dongsan-dong neighborhood in Jeonju, and they show how people were buried and some aspects of the lifestyle of the times, allowing us to track the evidence of life.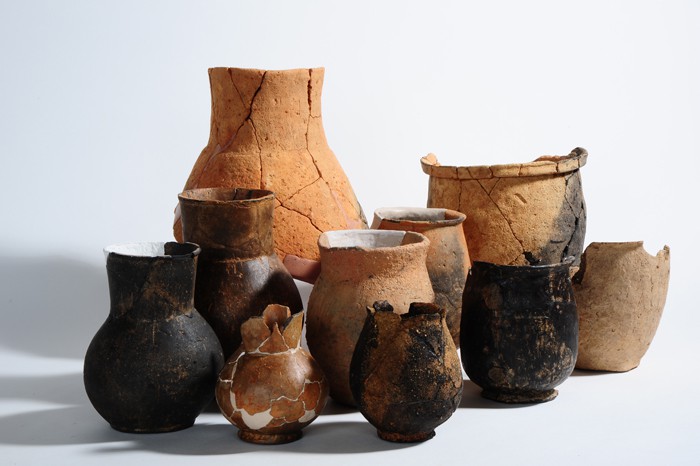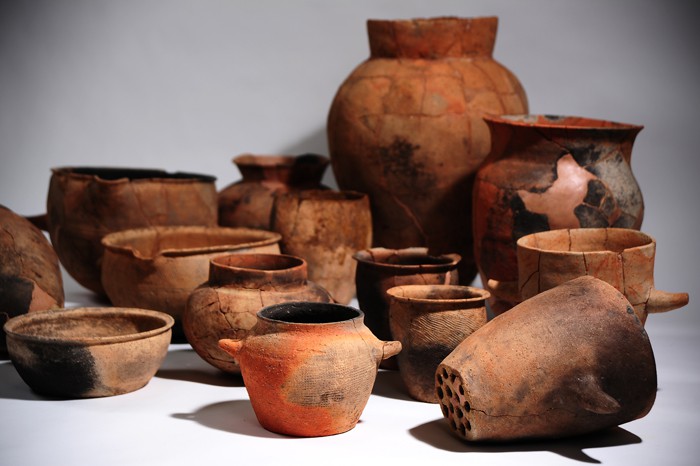 The second section of the exhibit shows traces of a house from the Mahan Confederacy (100s B.C.-A.D. 200s) found in Dongsan-dong, in Jeonju. There is also a wooden door made 1,700 years ago found in Woljeong-ri in Jangseong-gun County and a 1.4-meter chimney found in Dongsu-dong in Naju, an area presumed to be an ancient residential area for aristocrats of the time. A panel and a blastpipe that were part of a kiln, discovered in Woljeong-ri, show the level of iron-making technology during Korea's Three Kingdoms Period (57 B.C.-A.D. 668).
In the third section, visitors can see burial items such as a bronze bowl found at a burial site in Chuksan-ri, Gunsan, and various other burial accessories. These show how much respect people in ancient times had for their ancestors. Grayish blue powdered celadon found in Undae-ri, Goheung, a major celadon-producing region during Joseon times, are estimated to be 600 years old. These pieces of celadon may look clunky at first sight, but boast a subtle beauty. Kitchen utensils of bronze and iron found at one site in the Ma-dong neighborhood of Gwangyang show aspects of day-to-day life in ancient times.
The fourth section of the exhibit shows paper crafts inspired by the artifacts found in the burial sites. A jar with a large mouth and a human-sized earthenware coffins have been reproduced out of paper. Visitors can enjoy and create their own colorful crafts.
In addition to the exhibit, there are many photographs of the excavations and of relics found from across Jeolla, There are lectures that focus on the accomplishments of the archaeologists and a drawing contest for children, among other activities. For more information, please call (061)330-7800 or visit the museum's homepage (http://naju.museum.go.kr/html/en/).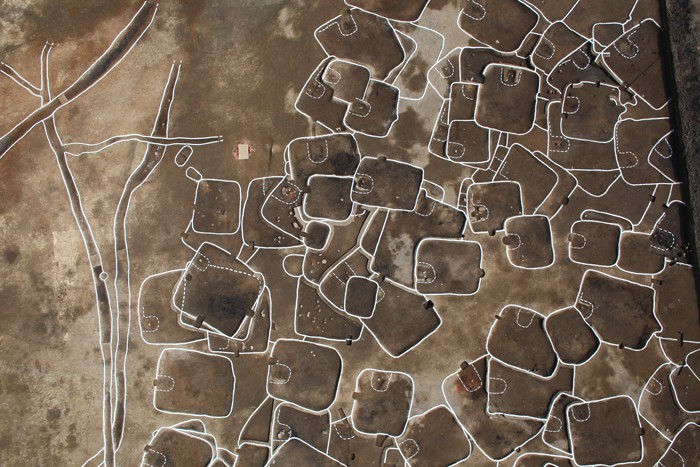 By Limb Jae-un
Korea.net Staff Writer
Photos courtesy of the Naju National Museum
[email protected]