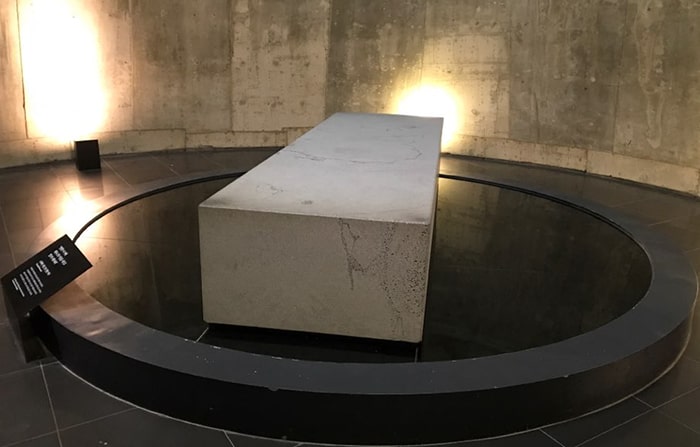 By Kang Gahui and Kim Young Shin 
Although the "Jeju 4.3 incident" saw the largest loss of life in Korea in the country's modern history, barring the Korean War (1950-1953), at its 70th anniversary this year it still does not have a proper name.
"Jeju 4.3" refers to the Korean government killing numerous civilians. It has been given many different names over the years, including riot, massacre, uprising, strife and incident. In Jeju, for seven years and seven months, from March 1, 1941, the date of the first shooting, until Sept. 21, 1954, when the confinement and lockdown around Hallasan Mountain was finally lifted, approximately 30,000 civilians were slaughtered. More than 10 percent of the island's population was killed, including children, women and seniors. Due to political reasons, it was defined as a "riot" for more than 50 years.
It was only after the year 2000 that the Special Act on Discovering the Truth of the Jeju 4.3 Incident and the Restoration of Honor of the Victims was enacted, and the Committee on Discovering the Truth on the Jeju 4.3 Incident and the Restoration of Honor of the Victims was established, with the prime minister as chair. Only then, could it begin its fact-finding.
In May 2003, the committee announced its findings, that, "There was an armed uprising by the Jeju members of the Worker's Party of South Korea regarding its opposition to the establishment of a separate government [of South Korea], and innocent civilians were victimized in the process of suppression." The following October, former President Roh Moo-hyun visited Jeju and made a formal apology at the national level.
In 2014, a national memorial day was established to pay tribute to the victims of Jeju 4.3, and the first government commemoration was presented on the 66th anniversary.
The April Revolution (1961), which was considered an antigovernment demonstration in the past, has since been renamed. Similarly, the democracy protests in Busan and Masan in 1979, the May 18 Gwangju Democratization Movement in 1980 and the June Democracy Movement in 1987 have also all been recognized as democratic movements. They were all cited in a bill proposed by the Korean government on March 26. However, Jeju 4.3 was still simply an "incident."
At the Jeju 4.3 Peace Park, a monument established to remember the victims and to bring forward the future of reconciliation and coexistence, a baekbi, a blank memorial stone, lies next to its description that says, "Someday, this stone will be risen, inscribed with the proper word for Jeju 4.3." It calls for a proper historical reckoning for the Jeju 4.3 events.
kgh89@korea.kr