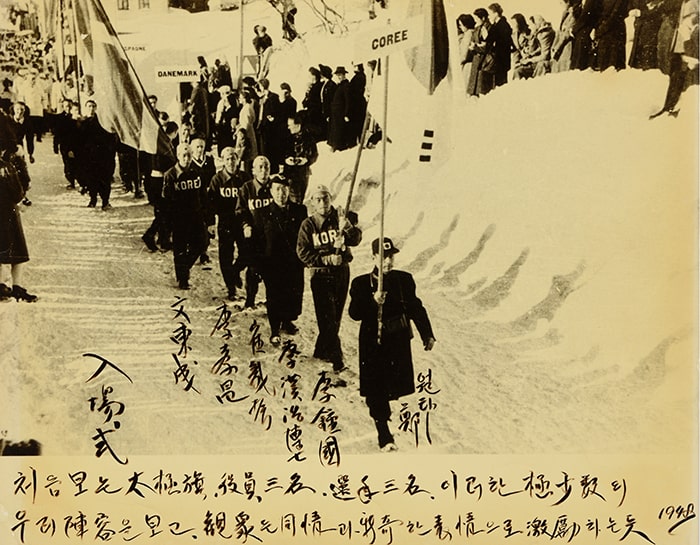 By Xu Aiying and Yoon Sojung
Photos = National Museum of Korean Contemporary History
In 1948, Korea first participated in the Olympics under the Taegeuk national flag, at the Winter Olympics in St. Moritz, Switzerland, and at the Summer Olympics in London.
In 1988, exactly 40 years later, Korea hosted the Seoul Olympic Summer Games.
Now in 2018, 30 years after the Seoul Olympics, Korea is about to host the PyeongChang 2018 Olympic and Paralympic Winter Games.
These aspects of Korean sporting history can be seen at the ongoing exhibition "Korean Sports, A History Written in Sweat" at the National Museum of Korean Contemporary History in Seoul.
The exhibition displays approximately 800 items, including photos of Korean athletes who participated in the Winter Olympics in St. Moritz, Switzerland, and a pair of skates used by Korean speed skater Jo Yun-sik in the Cortina d'Ampezzo Winter Olympics in Italy in 1956. There's also the sweater worn by speed skater Kim Yum-man who won the first silver medal in Korean history at the Albertville Winter Olympics in France in 1992.
The exhibit features the torch that brightened the Seoul 1988 Olympic Summer Games. There are celebratory stamps on display, and also some photos and videos that show Korea's path toward winning the Olympic bid for Pyeongchang after undergoing failure twice previously.
The exhibition introduces the history of athletes who brightened Korean sporting history. They include soccer cleats worn by Kim Yonh-shik, who headed the Korean national football team at the 1954 Switzerland FIFA World Cup, as well as the gold medals worn by Lim Chun-ae who won three golds in the track and field events at the Seoul 1986 Asian Games. The exhibition has uniforms worn by well-known Korean athletes who played on the international stage, such as former soccer legend Cha Bum-Kun, and Park Chan-ho, too, a former Major League pitcher.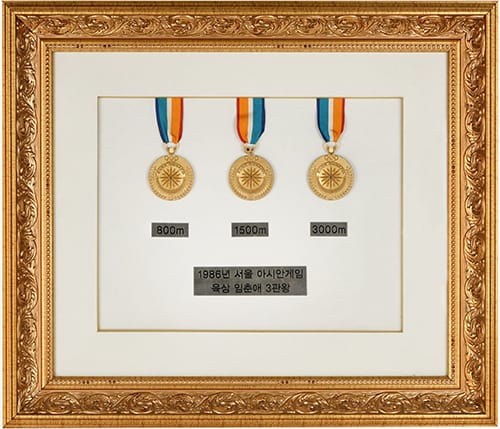 Museum Director Chu Chin Oh said that, "This exhibition will offer a chance for people to share their sportsmanship as well as the excellent capability of these athletes, showing both harmony and peace."
The exhibition will last until March 4 and has free admission.
xuaiy@korea.kr