This year marks the 10th anniversary of the opening of the National Museum of Korea at its current location in Yongsan-gu District, central Seoul. The museum officially opened on the grounds of Gyeongbokgung Palace in 1945 when the modern nation gained independence. When the Korean War broke out in 1950, it went through some hard times, relocating some 20,000 relics and heritage items to Busan, in the southern regions of the country. Afterward, it was relocated again in 1972 to a new building at Gyeongbokgung Palace, currently used as the National Folk Museum of Korea. In 1986, it moved to Central Hall, the old building of the government-general of Korea, its fourth location. When this building was torn down, a new museum was constructed on what used to be part of the U.S. military's Yongsan Garrison in Yongsan-gu District.
Since its official opening in 1945, the National Museum of Korea had to move locations as many as six times over the past six decades. It finally settled in Yongsan in October 2005. The museum functions as an exhibition center to display works of art and historic relics, as well as a comprehensive cultural complex where people of all ages and ethnicities can enjoy themselves. The complex is equipped with libraries, a children's museum, a theater and outdoor exhibitions, inviting people to a variety of cultural programs.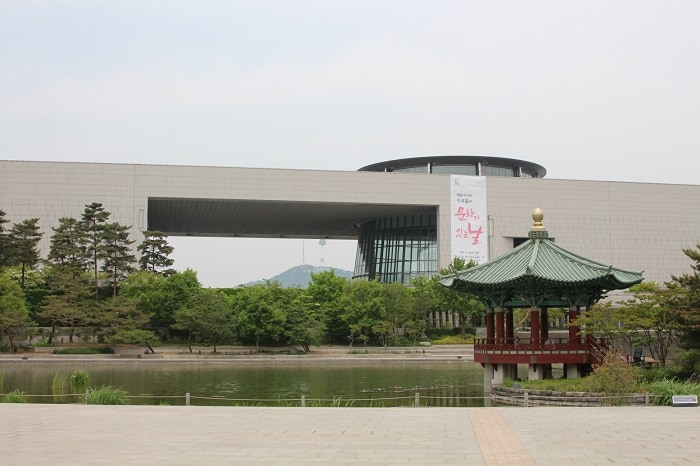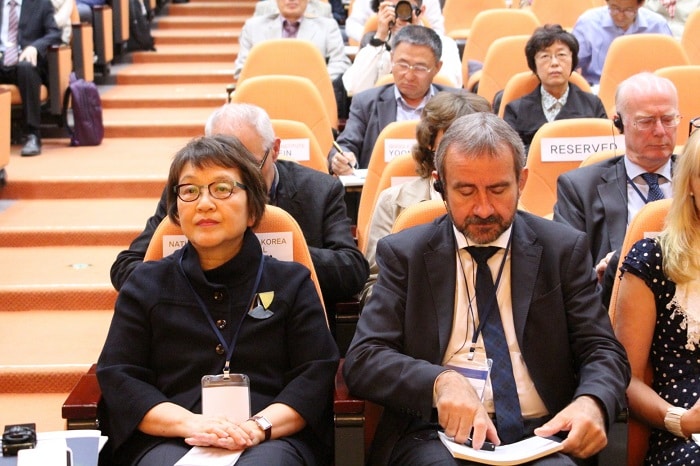 On May 15, in celebration of the new museum's 10th anniversary, the international symposium "The Future of Museums and Participation" took place at the National Museum of Korea. It was attended by experts and museum technicians from around the world, to present and share their ideas and knowledge about new management skills and the use of cutting-edge technologies.
President Hermann Parzinger of the Prussian Cultural Heritage Foundation in Germany gave a presentation on Museum Island and the Humboldt-Forum, a new museum in Berlin. Director Paolo Fontani of the UNESCO Afghanistan Office spoke about Afghanistan's Museum Sector and the Cast of the Bamiyan Cultural Center. Director Sasaki Joohei of the Kyoto National Museum and president of Japan's National Institute for Cultural Heritage gave a speech titled, "Visitor-friendly Museum Architecture: The Cast of Kyoto National Museum's New Wing."
The new trend of integrating IT technologies into these cultural scenes was highlighted during the symposium. Director Amit Sood of the Google Cultural Institute stressed the importance of communication and ways to enjoy cultural resources made possible through the combination of Internet technologies and museums.
Finally settled in Yongsan after several relocations, the National Museum of Korea is a place where the nation's past, present and future co-exist. Also, it is recognized for its ties with and openness to neighboring nations from around the world. In all, its three broad goals are to share global cultural diversity and universal human values, spread information based on high-end technologies and combine cultural elements of both South and North Korea in preparation for unification.
By Wi Tack-whan, Lee Seung-ah
Photos: Wi Tack-whan
Korea.net Staff Writers
[email protected]