Have you ever heard about the 18-year-old young woman named Yu Gwan-sun (유관순, 柳寬順) (1902-1920)?
Yu Gwan-sun was an organiser of the March 1 Movement in 1919. The anniversary of this movement is still celebrated in Korea annually on March 1. It's called in Korean the Samiljeol (삼일절) and it's a public holiday. The March 1 Movement was a peaceful protest against the Japanese colonial rule.
Even though Yu Gwan-sun was a young woman, her love for her nation made her a symbol of Korea's fight for independence.
For many years, I didn't know about Yu Gwan-sun, until one of my friends wanted to help me with my Korean reading skills. So she sent me a book about her.
The book is not a history book or anything. It's just a simple story for children.
It talks about Yu Gwan-sun's life in a simple yet informative manner.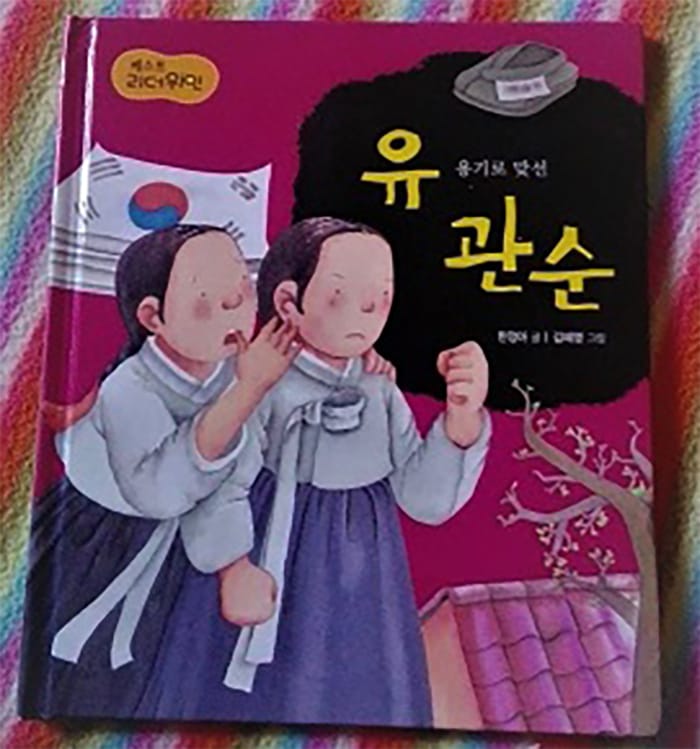 Yu Gwan-sun was born in 1902 in Cheonan, Chungcheongnam-do Province. She was a warm-hearted girl who was loved by everyone. Like all Koreans, she despised the harsh Japanese colonial rule and wanted to do something for her country. She decided to protest peacefully and to encourage other people to do so, too.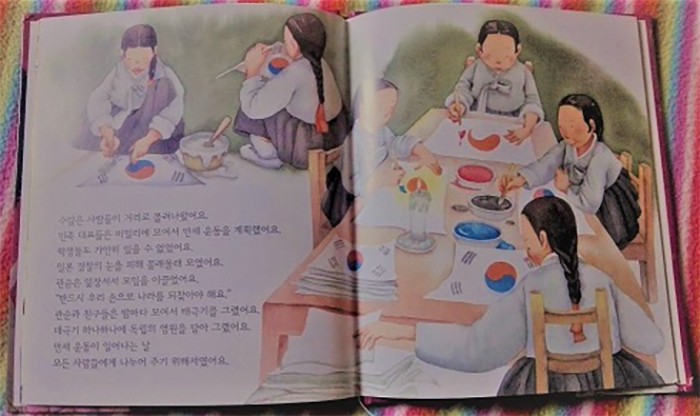 On March 1, 1919, the pro-independence march began at the Aunae Market (아우내장터) with the participation of thousands of people.
That same year, Yu Gwan-sun's parents were shot dead by the colonial military police. Also, Yu Gwan-sun was arrested and tortured. She was sentenced to three years in prison.
In reality, she didn't commit any actual crime. She only shouted, "10,000 years of independence!" (독립만세!) while peacefully protesting. That was the sole reason for her imprisonment and torture.
Her resistance and disapproval of colonial rule led to her death on Sept. 28, 1920, after being mercilessly tortured in an underground prison by colonial officers. She was only 18-years-old.
Years and years after her death, Yu Gwan-sun is still and will always be admired, respected and remembered by the Korean people; not only Yu Gwan-sun, but also everyone who sacrificed their lives for Korean independence.
Long live a free and democratic Korea!
By Bardise Muhammad
Korea.net Honorary Reporter
Photos: Bardise Muhammad
http://koreanetblog.blogspot.kr/2017/02/yu-gwan-sun-hero-for-today-hero-for.html